Safety Training
Individual
Corporations
Police
Fire
Rescue
CDL
Tow Truck
Lift Truck
Flagger
Electric
Confined Space
CPR
First Aid
Bloodborne pathogens
Other Links
The National Safety Council reports that more than 40,000 lives were lost in auto accidents in 1998. Total cost of collisions = $191.4 billion.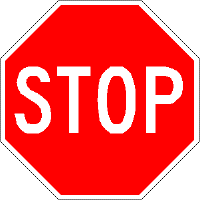 Stebbins safety services has been teaching drivers safety and occupational safety courses to New Jersey and New York residents for twenty years. Stebbins Safety instructors will help you and your employees to:
Improve driving skills
Lower insurance premiums
Fulfill driving citation requirements
Fulfill OSHA requirements
In the fast pace world where we live, safety is becoming a more prevalent issue in both the work place and at home. We provide a vast array of services catered towards the customers needs. At Stebbins Safety Services, we believe you deserve a secure piece of mind weather you are at home, work, or play. So sit back, take your shoes off, buckle your seat belt and get ready to embark on the safetest journey on the net.

Use this site to view course descriptions, costs, and class schedules. Individuals ,as well as corporate groups, are encouraged to register. The registration form will take all necessary information. Confirmation will be sent to the e-mail address given on the registration form. If there are any questions please browse the FAQ page, or use our 'contact us' link. We will respond promptly. Thank you for visiting Stebbins Safety Services' website.
Stebbins Safety Services
81 East Main Street
Freehold, NJ. 07728-2224
(732) 294-9659
Last Updated 10/30/00